Much more then just a seminar
Choose to live a unique experience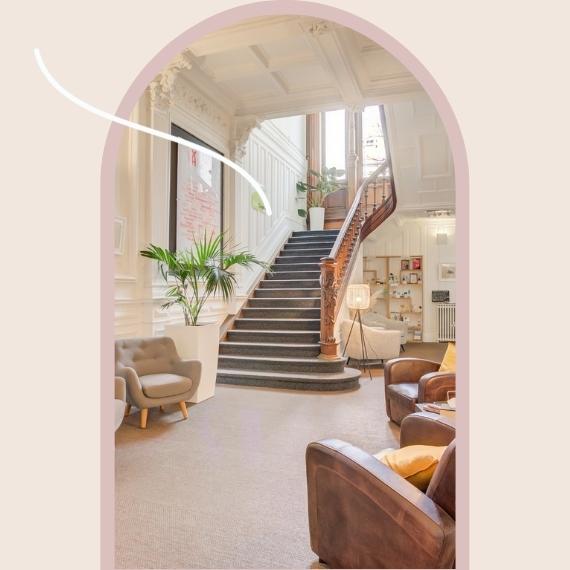 Do you have a seminar/meeting place to find?
Let me know your request with some information (number of participants and type of meeting). I take care of finding you the most appropriate space and above all the ideal configuration to bring out the projects.
It is not unlikely that I will offer you a tour of the House over a coffee or a tea.
Facilitation and animation of the day
Let's share together your challenges and objectives of the seminar in order to build your day. We offer you to intervene directly in the design, animation and construction of sequences related to your challenges.
Our network of facilitator-experts brings its know-how to co-build a unique experience together.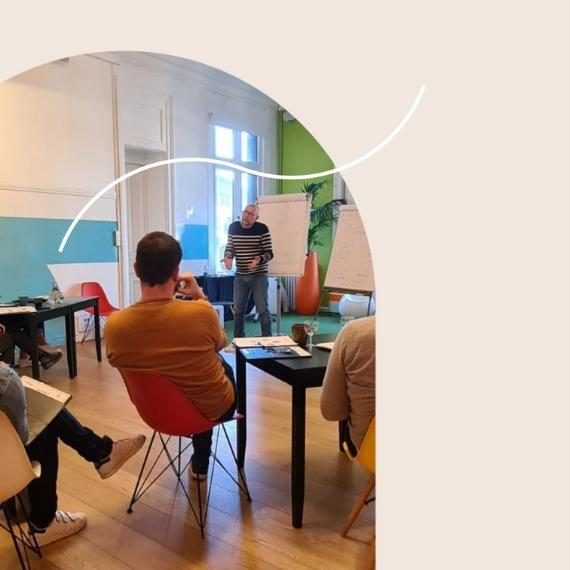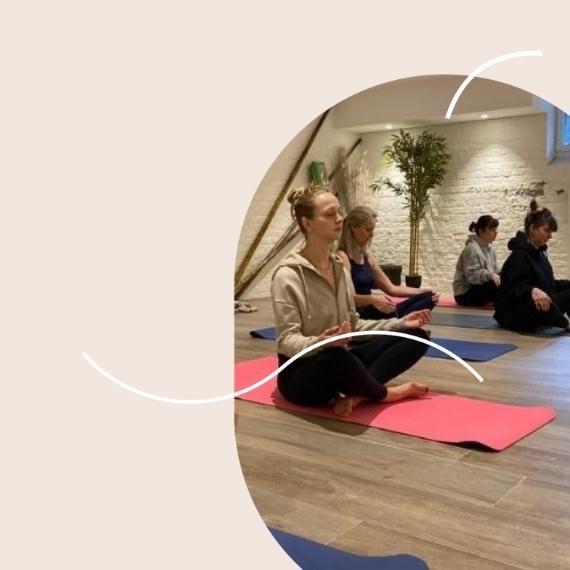 Take advantage of a break during your day and opt for a resourceful, creative or playful workshop.
It is interesting to link the subject of your meeting and this activity. For example, if you want to develop team cohesion, laughter encourages everyone's enthusiasm and relieves stress.
La Maison's team tested all the workshops and validated them!
It's time to treat yourself ! Beyond the space and content of your day, an important part is given to catering.
We have several combinations to suggest to you as well as different partners.
From the welcome coffee to the snack, we will pamper you.
🏠 And if you celebrate your end of the day? Offer a drink to your employees to thank them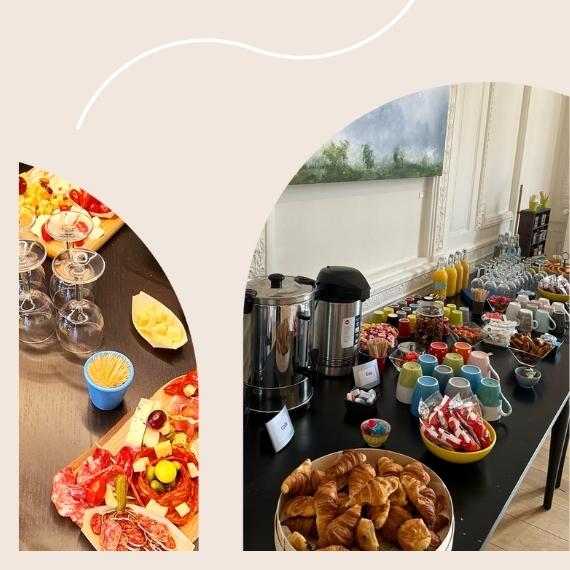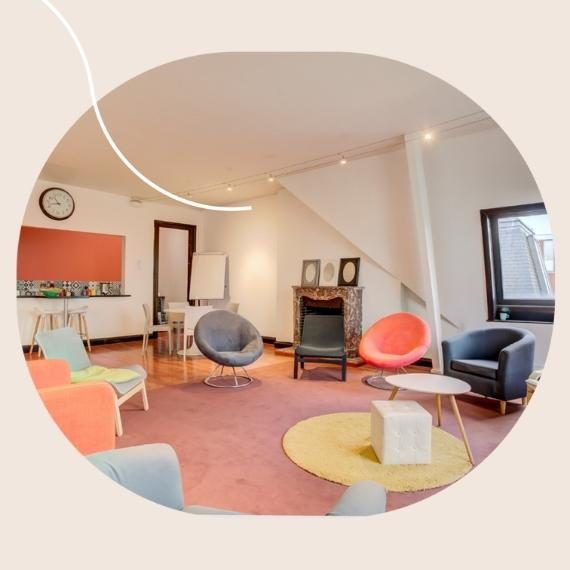 Let's finalize your visite
At La Maison we are flexible and have an eye for detail. On D-3, I will contact you to adjust the final details such as the exact number of participants.
🏠 It is not impossible that I send you a small photo of your space ready to welcome you 🙂
YOUR SEMINAR FROM €55 / PERSON !